I figure I should do this occasionally. Not only are there publishers out there who have thought enough of me to publish my work, but there are fans out there who are trying to feed their kids by selling my books. The least I can do is occasionally point everyone in the right directions.
So where is Weston?
There's a very rare
uncorrected proof
of my Bram Stoker-winning first novel on eBay that will be gone in 2 hours.
Empire of Salt is still selling like crazy overseas and online. It's a hard title to find in U.S. stores because it was sold out initially. Abaddon sent some of the British copies across the pond, however,so they are making their way into stores. If you can't wait, I recommend buying it online at
Mysterious Galaxy
, The Poisoned Pen,
Book Soup
, or
Amazon
or
Barnes and Nobles
.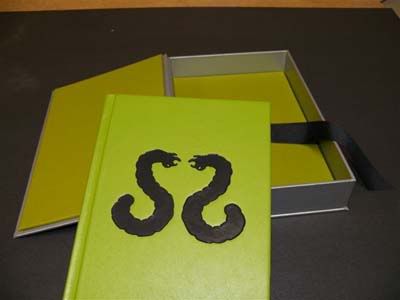 Blaze of Glory which is still available in
Limited Edition
is now available in
Deluxe Lettered Edition
. There's only a few of these left so if you want one of the lettereds you need to act now. Thanks to Bloodletting Press for producing an amazing book. And yes, that color is 'Supersoaker green.'
One of only 26 signed, leather bound and traycased hardcover editions.
Custom endpapers
Black topstain to pages
Satin ribbon sewn in bookmark
Bound in calf skin leather
Custom traycase with satin ribbon to lift book
Different signature sheet from the limited
Blaze of Glory is precious to me. It started out as a novella, that then became a screenplay that was almost made into a movie by Wesley Snipes, then became this novel. An essay telling the sordid tale is included.
Digital Books.
Also are several of my books which have been placed on Kindle. They are Empire of Salt (Zombies), Scary Rednecks and Other Inbred Horrors (short stories), Butterfly Winter (novella), On Writing Horror (Writer's Digest How To Guide), and The Dead That Walk (features The Crossing of Aldo Ray). They can be found at
this link
. Scary Rednecks and Butterfly Winter are also
Nook Books
and are in all other formats on
Smashwords
.
Let's not forget
Lord of the Lash
, an intergalactic pulp opera from Bad Moon Books. There's only a few of these left and at $12.00 it's one of the cheapest of my limited edition books available.
Audio Books.
Last but not least are my audio books and stories. The crowd favorite is
Catfish Gods
, but there are many of my stories available. They can be found at
Amazon
or at
Audible
.
There are probably more books out there, but that's all I can think of at the moment.
Feel free to email me or respond with any thing you want to say. Talking to readers, both old and new, is the fun part of writing.
Let me leave you with this, written by a bookseller at The Poisoned Pen in Phoenix about Empire of Salt. When you can scare someone who reads books for a living, then you've done something.
"Weston Ochse has produced a novel that truly scared the hell out of me. Ochse novel is set in Salton Sea, CA- truly one of the creepiest places on earth. Zombies have begun to emerge from the depths of the lake itself (a result of a failed government project). Only a few town residents will survive the night. I guarantee a few sleepless nights for you, the reader."
All the Best
Weston Ochse
Desert Grotto
Mexican Border